Pitching Personalities
I like what I do for a living but lately, I am more and more hesitant at social functions to tell people much detail as to what I do. It is not like I chase ambulances and slide business cards to people who fall down but a specific answer can get me into a long conversation. So now I answer with an, "I am a manager at Accord Productions," and most people say "oh yes that place on US1 I drive by there all the time," and are not listening anyway so that takes care of the question.
So why not tell them that I produce TV shows? Because everybody has an idea for a TV show, not just any TV show but a hit TV show and best of all no one is doing it yet- on any of the 10,000 networks! What luck! So I listen to them as they pitch a show idea to me and then tell me, "do not forget them when I make millions on their idea". This whole premise about TV shows and more specifically how to get a TV show on a network is the exact opposite of real life.
First- if you want to turn off a network executive or development person at a network, just tell them that "this show idea is not on anywhere." The thing that they are thinking is because no one wants it on the air! The major flaw in this thinking, however, is not the uniqueness but that a hit show is about a new idea or better mousetrap especially in the reality show world. A possible hit show is all about the personalities- not the ideas. Shark Tank is a cool idea but without Mark Cuban, Lori Greiner, Daymond John, Mr Wonderful (Kevin O'Leary) and Robert Herjavec you really don't have anything. It is not just because they have money, it is all about their personalities! What network people want, and I have heard it a thousand times, is characters "who are larger than life."
Accord has been lucky enough to work with these types of characters on our shows. We have Sam, Julian and Jenn on It's How You Get There, all of whom are larger than life in some ways. As is Tamara, Jackie and George on Tomorrow's World Today. Our $400 Million dollar dog, Gunther, is certainly larger than life- surreal is more like it. And of course, four seasons of Ted Vernon on South Beach Classics was a clear example of the success of a big character.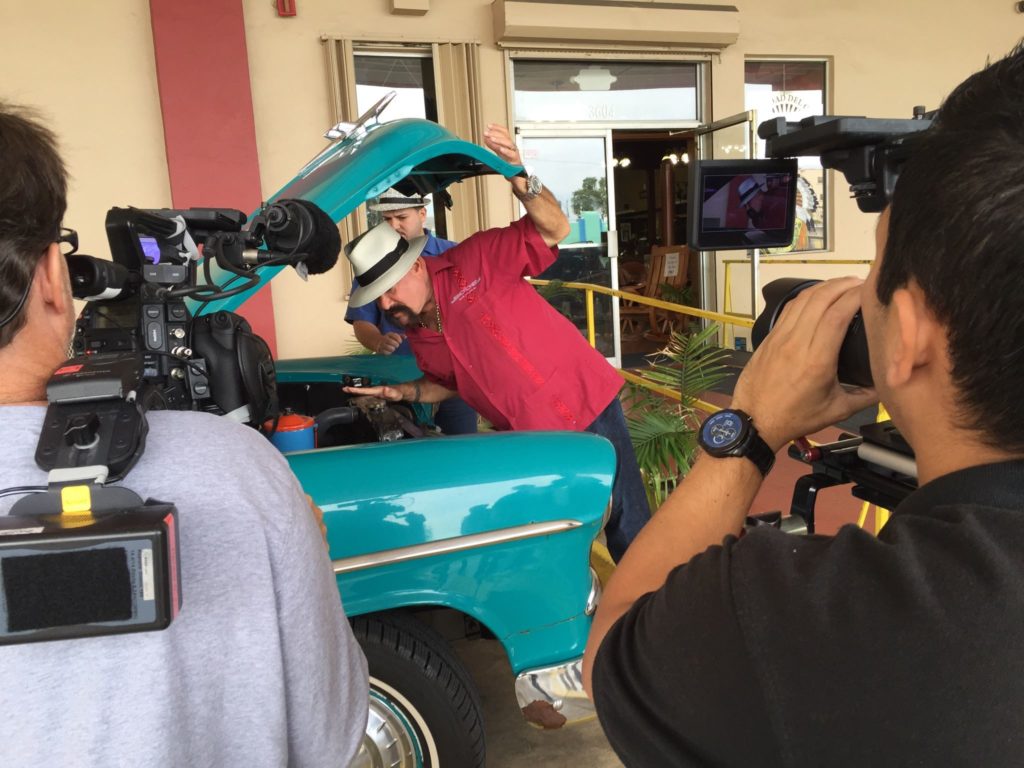 So what does that mean? Well, that is lots of things to lots of people; could mean they are very funny or have specific skills or big money or just being able to be the center of attention. Celebrities are great to surround your star with but as we all know- celebrity isn't synonymous with charismatic (re: the Kardashians.) If you know someone who has a great idea for a show, have them talk to Jeff and he can give you a cost to produce the show.
But if you know or happen to be a person who is TRULY larger than life, call me. I can get you on network TV.